A Simulation('SIM') is a type of Internet role-playing through live-chat, email, or more recently NOVA.

The Fifth Fleet is a free online group dedicated to this form of fun roleplay & collaborative storytelling. See our SIM Guide and consider joining a "SIM"!
---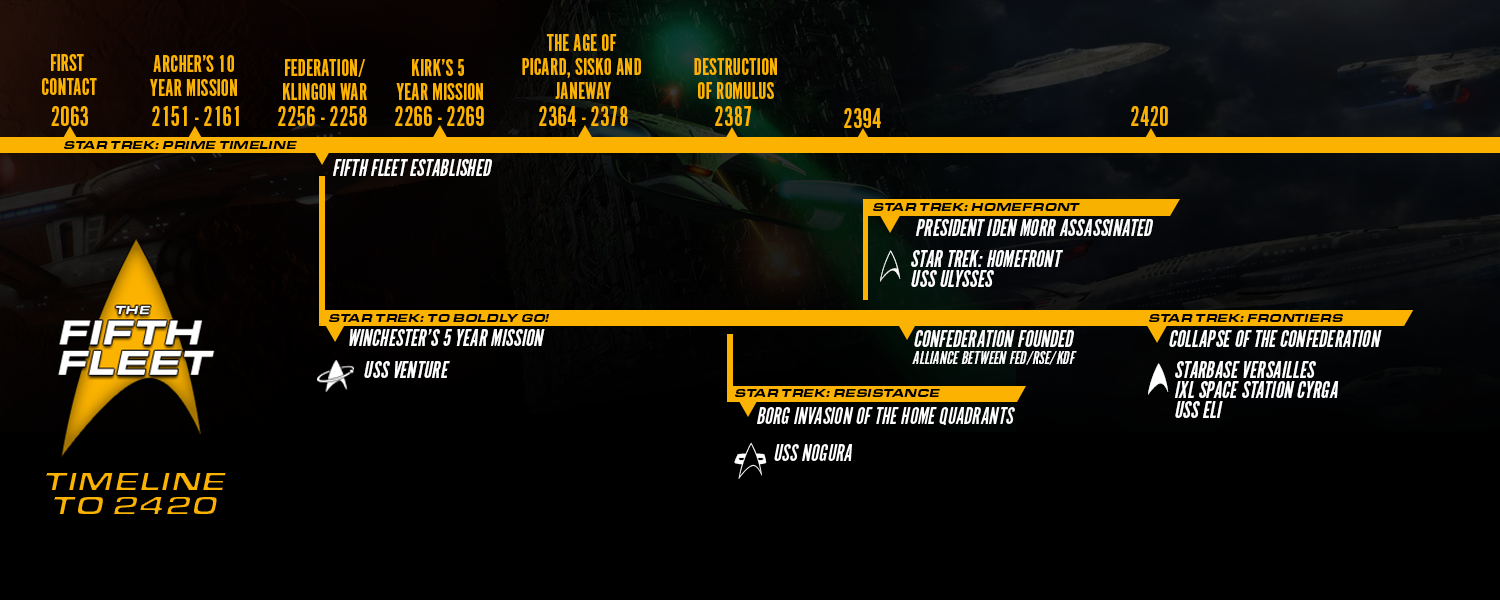 ---
All the simulations within The Fifth Fleet take place, in the same interconnected universe, across multiple storylines. These storylines reflect the 'prime' canon timeline shown in STAR TREK Enterprise, The Original Series, Discovery, The Next Generation, Deep Space Nine, Voyager, Picard and the TMP and TNG Movie Eras. The Fifth Fleet currently runs 4 storylines, with each SIM operating within one. To learn more about each storyline, please click the banner below.
---
OUR STORYLINES



---
CURRENT SIMULATIONS
---