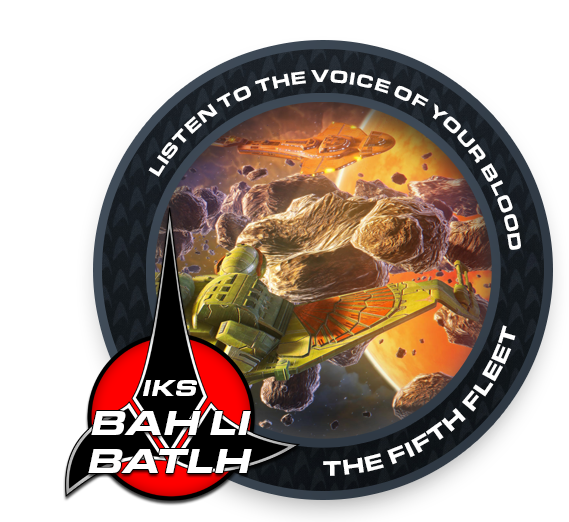 ---
CURRENT EPISODE
---

'IwlIj ghogh yIQoy! (Listen to the voice of your blood!)
The call of the warrior is calling you! Listen to it screaming your name. Join the battle, warrior, and make that scream your entrance into Sto'vo'kor.
The Federation has fallen, the Klingon Empire is on the brink of losing the battle too. All Klingon warriors are recalled to defend the Empire's borders. Klingon ships from all over the quadrant are returning home to defend what they can, or die trying. The Klingon Fleets battles the Dominion and Romulan fleets, keeping them at bay for the past few months. Though it is not looking good for the Klingons. One such Klingon vessel that is seeing combat is the IKS baH lI batlh. The baH lI batlh is a B'Rel Bird-of-Prey that is crewed by honorable Klingon warriors defending their homeland. The small ship is tasked with scouting, strategic strikes, and escort duties. Join the honorable warriors of the baH lI batlh as they work to protect the Klingon Empire from the clutches of the Dominion!
---
JOIN THIS SIM
The IKS baH lI batlh is actively recruiting for the following positions:
Second Officer
Helmsman
Weapons Officer
Engineering Officer
Science Officer
Surgeon
Cook
Warrior
If you would like to apply to join this simulation – please visit it's website.
---