---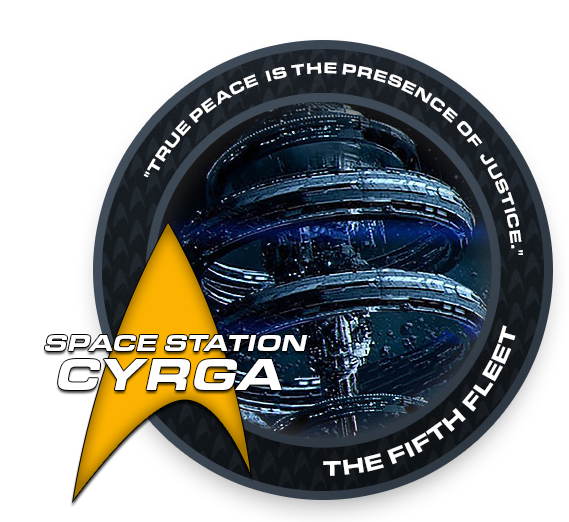 STORYLINE
---

COMMAND TEAM
---
SIM LINKS
CURRENT EPISODE
---

The Black Planet is at the heart of the Klae system and home of the Klael – a fierce warrior race who rules by fear and terror. Beaten back in an earlier encounter with Starfleet – the Klael retreated to the Klae system, humiliated to have been beaten by what it considers an inferior species and a female at that. Time passed. The fleet's presence for many years kept the Klael confined to their own system, but then, the fleet presence began to diminish and the Klael began to emerge from the shadow, reclaiming rim worlds while their pleas for help went unanswered. . . until now.
---
JOIN THIS SIM
Space Station Cyrga is actively recruiting for the following positions:
Chief Strategic Operations Officer
Chief Security Officer
Chief Diplomatic Officer
Assistant Department Heads
Various Other Roles
If you would like to apply to join this simulation – please visit it's website.
---