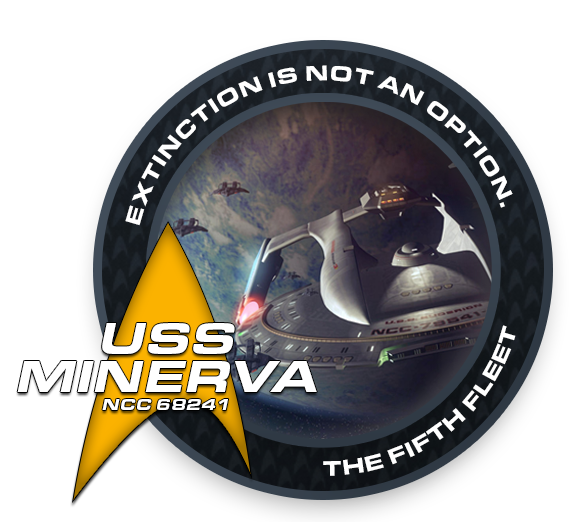 ---
STORYLINE
---

COMMAND TEAM
---
SIM LINKS
CURRENT EPISODE
---

The Dominion has won, and Starfleet is on the move…but there are some who just want to take advantage of the situation. The Minerva has already been attacked and boarded by these marauders, and now they are tasked with infiltrating the pirates' den and finding out how to stop it from happening again.
---
JOIN THIS SIM
The USS Minerva is actively recruiting for the following positions:
Chief Tactical Operations Officer
Chief Operations Officer
Chief Flight Operations Officer
Marine Detachment Commander
Starfighter Squadron Leader
Assistant Department Heads
Various Other Roles
If you would like to apply to join this simulation – please visit it's website.
LATEST MISSION POSTS
RSS Error: A feed could not be found at `http://minerva.thenamedrealms.com/index.php/feed/posts`; the status code is `404` and content-type is `text/html`
---