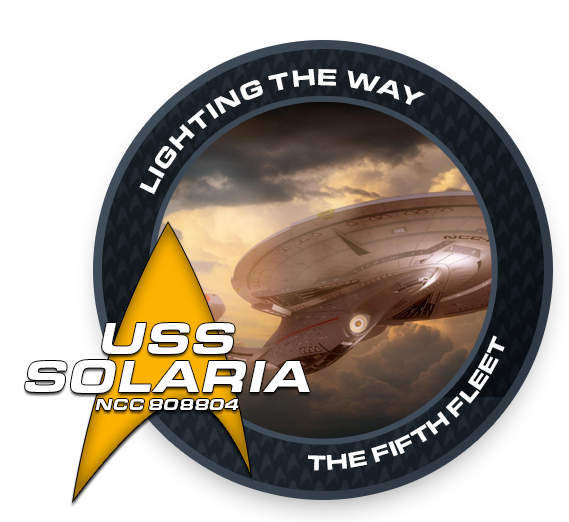 ---
STORYLINE
---

COMMAND TEAM
---
SIM LINKS
CURRENT EPISODE
---

Although not even fully staffed by a diplomatic corps stretched to the limit across the fleet, the USS Solaria is sent to the feuding planets of Northwind and Fireka. The latter wants to join the Federation but won't do so while at-odds with the non-Federation human colony of Northwind. The Solaria is tasked with playing host to their negotiations, but will everything go smoothly? Does it ever?
---
JOIN THIS SIM
The USS Solaria is actively recruiting for the following positions:
Chief Tactical Officer
Chief Science Officer
Chief Medical Officer
Chief Counsellor
Chief Intelligence Officer
Various Other Roles
If you would like to apply to join this simulation – please visit it's website.
LATEST MISSION POSTS
RSS Error: A feed could not be found at `http://solaria.thenamedrealms.com/index.php/feed/posts`; the status code is `404` and content-type is `text/html`
---